The Durham Muslim Athletic Association is proud to present with partnership with Big Momma's House and Masjid Usman, the Inaugural DMAA 3on3 basketball tournament! 
To be held at the McLean Community Center in Ajax on Saturday Sept. 14th.
12 pm to 4pm (11am check in for Team Captains)
This action packed 1 day tournament will be full of surprises and guest appearances, so don't miss out!
Get your squad together and sign up today!!!
Registration is $60 per team! Prizes include Trophies, Medals, Personalized T-Shirts, Big Momma's gift certificates, Gift Cards and more!!
Ages 15 to 20years
There will be food stalls and drink stalls, 3 point competitions, and lots more!
For more information about the 1st DMAA 3-on-3 tournament, email info@dmaa.ws or visit the website: www.dmaa.ws
Don't be the one listening to your friends about how great the 3 on 3 event was! Sign up now to avoid dissapointment.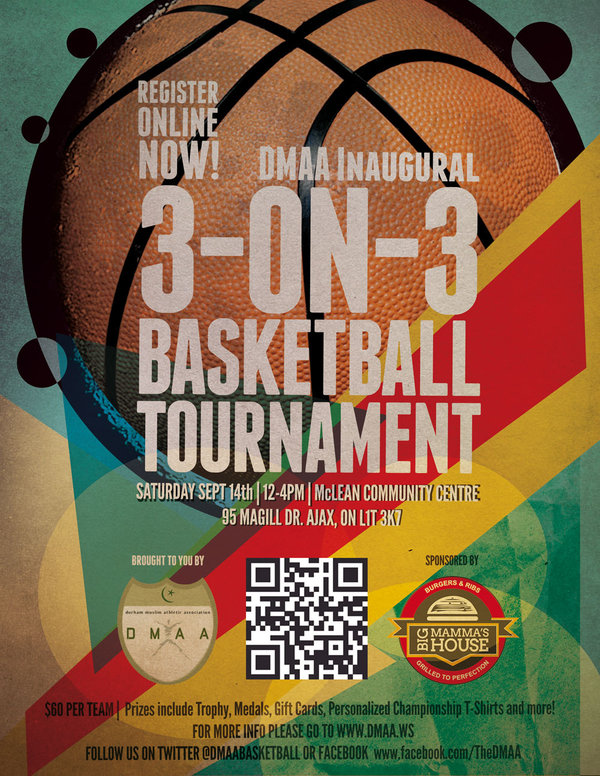 Spread the word, let's see who can put together the best ball squad and then defend their title every year!